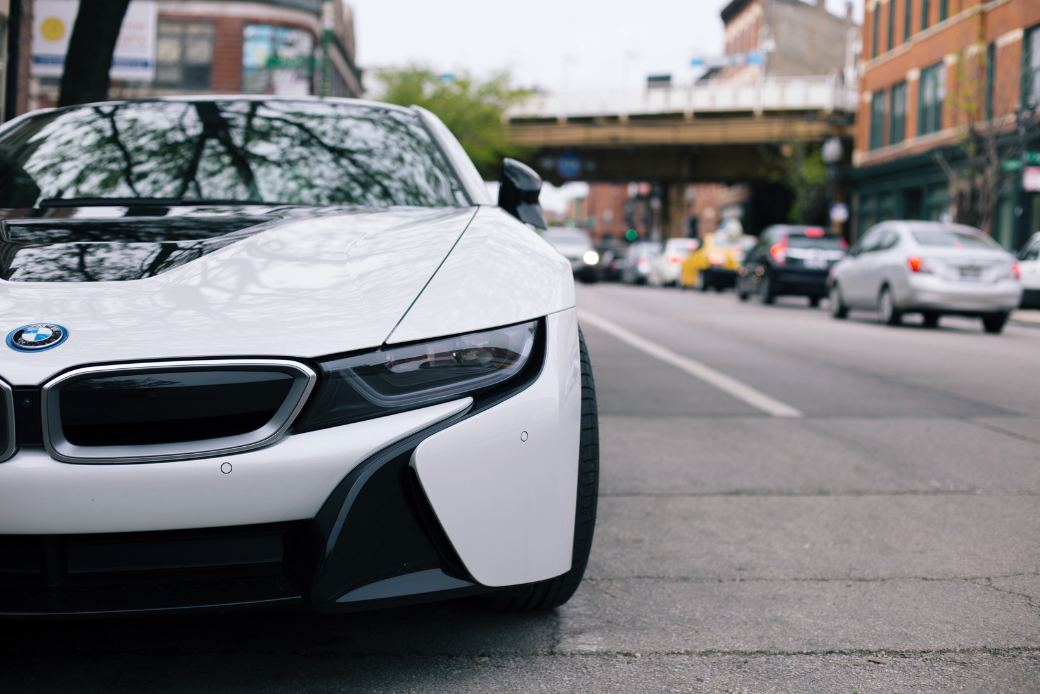 Cleaning BMW
| Jeff McEachran
If you own a BMW, chances are that you ensure that it's well maintained for top-quality performance and looks. Taking care of your investment can ensure its longevity, resale value, and ultimately keep your vehicle looking clean and fresh. Every owner takes a different approach to car care when in comes to cleaning BMW, but there are some tips that we can provide for a better overall result. 
BMWs are a cut above most other vehicles. This brand of vehicle is well known for its luxurious line of cars, whether you're driving a sedan or an SUV. Keeping your BMW looking vibrant and new is something all owners endeavor to achieve.
Here's a short guide on cleaning your BMW
While there are numerous ways to tackle detailing services for your BMW, here are some tips on how to properly wash your car from a previous blog post. Not all products and cleaning approaches are created equal, so to ensure you're taking the right approach while still avoiding some costly mistakes is critical. It's important to consider the best way to take care of your cars' paint job as you focus on the end result, as well. 
Here's the approach we like to take when it comes to cleaning a BMW:
Step 1 - Rinsing the Car
Start by rinsing the car before washing. This can be done either in the morning or evening. Use a high pressure and high-volume nozzle to get rid of all the dust from the car, and focus the stream mostly on bugs, bird droppings and any other icky stuff your BMW may have picked up.
Do not wash your vehicle under extreme sunlight so you can minimize the water spots. 
Step 2 - Wiping it Down
In the next step, do not use the brush for scrubbing your BMW, as that is pretty abrasive and will scratch the premium paint.
Use a good quality wash mitt, and bucket to wipe down the car. Be sure that the bucket is clean, and then pour around 2 ounces of soap on the car. The following soaps are ideal for washing your BMW:
Once you have thoroughly cleaned the vehicle top to bottom, the next step would be to rinse it down. 
Step 3 -  Drying Your BMW
Drying is a more intense process than you think. Once you are done with the cleaning, you need to ensure your vehicle is completely dry from top to bottom.
If you are working in the sun (not recommended) you must quickly dry off your BMW in order to avoid the water spots on the paint. 
Drying can be done using a microfiber, but the most successful drying option would be to use a Blo car dryer. We explain below.
Do not, under any circumstances, dry your vehicle using a bath towel. This will scratch the paint on your vehicle and leave it looking worse than when it was dirty.
Step 4 - Window Cleaning
Cleaning the windows of your BMW is part of the complete car washing process. Use a good quality glass cleaner and coating product to leave your windows shining all through!
Do not forget about the inside of the glass windows. Also, do not use ammonia glass cleaners on the BMW as they can cause the tint to bubble and discolor. It will then end up hazy and brittle, and the prolonged use will cause the tint to peel off completely.
Step 5 - Coating The Vehicle
This is an extremely important step in the process of caring for your car. After drying your BMW, you need to service it properly, and the final step is using a ceramic coating so as to protect the paint from scratches.
Some of the best ceramic coats you can use on your BMW include:
Detailing your vehicle using these products also leaves it looking shiny, clean and almost new! Choose from the wide selection at Gyeon USA.
Cleaning BMW: Why Use A Blo Car Dryer?
When it comes to cleaning BMW cars, it's important to consider how you approach drying after you've detailed. Drying a vehicle is a critical component to ensuring the best possible finish, after all.
Blo car dryers are the best option when drying your BMW, because, unlike other drying products, they provide moving air. Using moving air to dry your car is arguably one of the safest methods of car drying. 
It is perfect, because you will not make any contact with the paint surface, and the concept is what you would find at automated car washes, but with a small Blo dryer, comes compressed air, which works great as well. 
Some people suggest using a leaf blower to dry your car, but this is not the best, as it's likely to kick up some unwanted materials from the ground. 
Types of Blo Car Dryers
There are three main Blo Car Dryers you can buy from our store:
AIR-GT Car Dryer Blower
The Air-GT Car Dryer is one of the most powerful car dryers that features twin motors and offers 8HP. This blower will certainly scare away the water and offer the fastest drying time. It blasts the water off the surface of your BMW, while offering the most effective drying method - touch-less drying.
It is ideal for cars, boats, bikes and any other thing you would wish to dry fast. It is large and comes with a super-long hose that's over 8m long, and a swiveling wheelbase. This covers plenty of area on the BMW while drying. 
Its specs are:
An 8m long hose

61,500 FPM

Warm filtered air

A long 16" power cord

A 3 year warranty
AIR-RS Car Blo Dryer
The AIR-RS Car Dryer Blower is a compact machine that really packs in a big punch. It is ideal for easy and safe drying of cars, such as BMWs and motorcycles. It dries water from every nook and vent, including mirrors and hiding spots.
It is a little lightweight, but do not let that fool you. It has a huge 5.5 HP motor with a long hose to reach all around your vehicle. It also includes silicone nozzles on all the connectors. Here are its specs:
43,500 FPM

5.5HP through the single motor

Variable air speed control

A long power cord

Warm water filter

3 years warranty
AIR-S Hand Held Dryer
The AIR-S Hand Held Dryer is a hand-held and super-compact car dyer that's perfect for your BMW. It clears water from every area on your vehicle and ensures that the car remains spotless. 
It is a little smaller than the others, but has the highest power output. It comes with a long cord of 16" and a choice of three different nozzles for the job.
Specs:
21,800 FPM

1.5HP through a single motor

Warm filtered air

Twin air speed control

A long 16" cord

1 Year warranty
Buy A Blo Car Dryer From Us Today!
The BLO Car Dryer is an absolute game changer! It ensures your car has no drips, no scratches, and absolutely no streaks. It's one of the best car drying products you will ever come across.
Its no-contact drying is the revolutionary technology that makes this product a must-have for all car owners. You will easily cause scratches and swirls to happen on your car when drying with a touch towel, but not with the Blo Car Dryer!